1989 Rallye golf with original VWMS golf limited motor #62
Originally equipped with an 8v motor matted with a G60 supercharger producing an outstanding 160hp, this Rallye golf has seen his power increase to approx 240hp with the holy grail of all the VW motors: a 3G 16v VWMS engine.
All work done to the car performed by us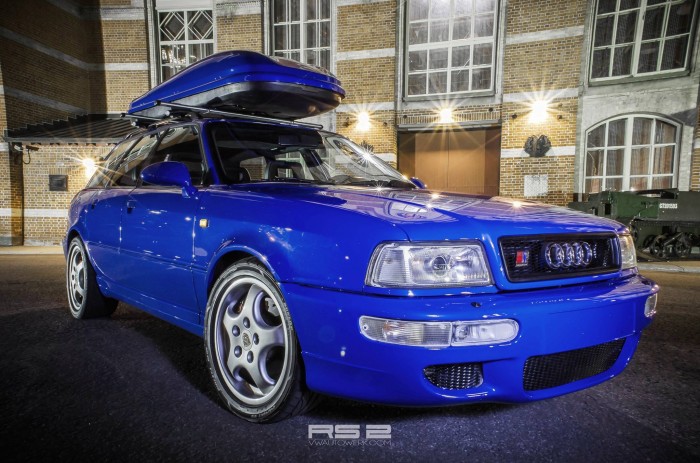 Audi produced 2981 RS2 within the year 1994 and 1995. This is one one them which went through a full cosmetic restoration having suffer a lack of attention over the years, it was time to give back this car all his glory!
Factory equipped with the famous 5cyl 2.2 engine from his era, this car matted to one of the first 6 speed gearbox among all Audi in existence at the time produce 315hp.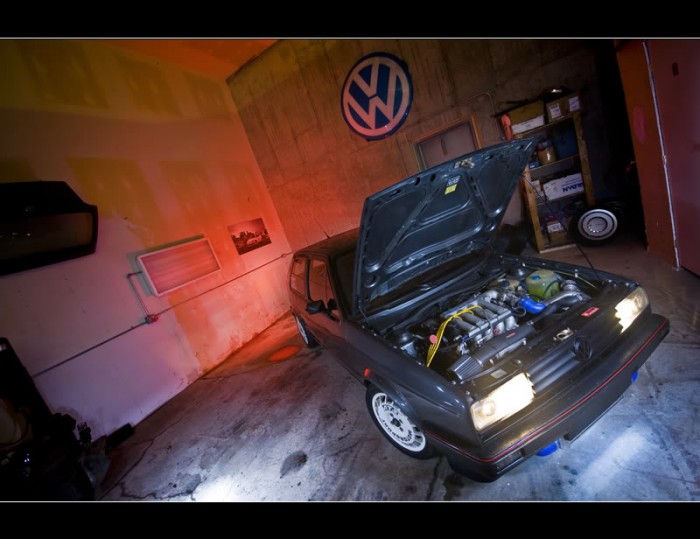 1987 golf GTI factory equipped with a 1.8 16v (PL) received a BBM twin screw type supercharger. This was one of our first project about 10 years ago. Constantly improved over the years in order to reach perfection, this car gave us the skills and abilities we have today!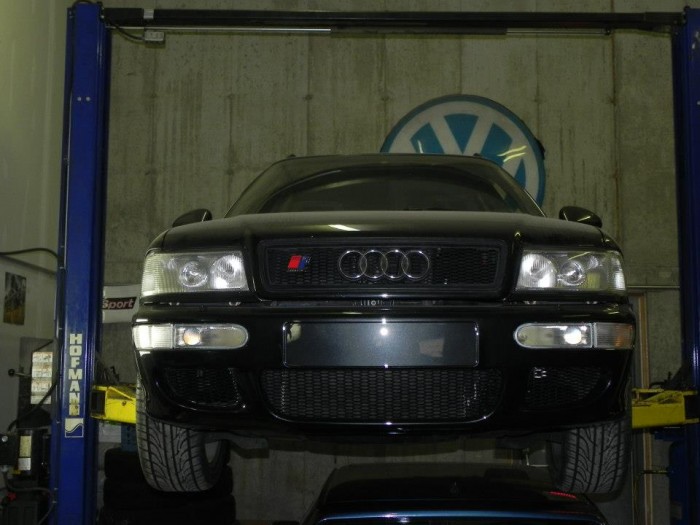 Little restoration on this 1995 Audi RS2! Despite its low mileage (83 000km at the time of purchase), it's condition was not the greatest and therefore some work was needed in order for this car to be fully functional and presentable!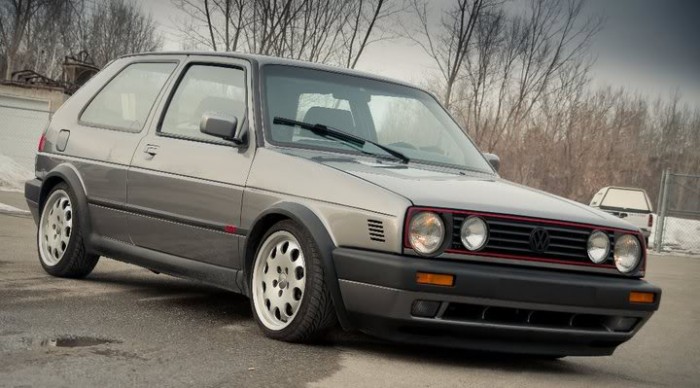 1992 golf GTI equipped with a much desirable (at the time) G60 engine! This car was completely overhauled using only OEM quality parts. A very shy 160hp with today's standards but a lot of fun nonetheless.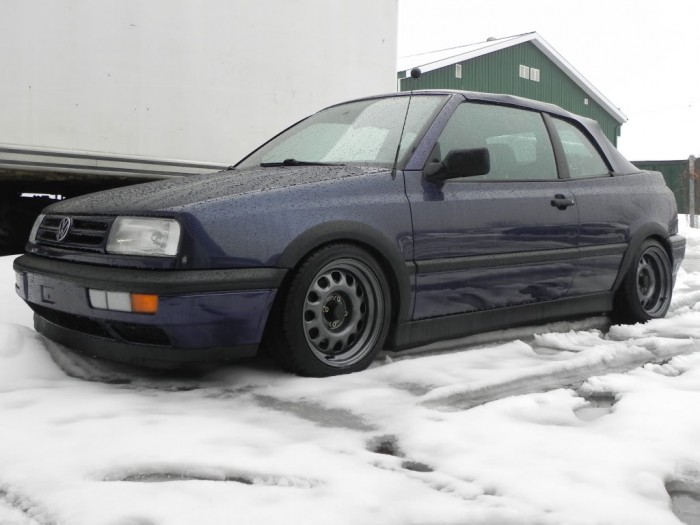 Originally a Canadian market model, this 1995 Cabrio was converted to a full Euro spec model using parts we provide!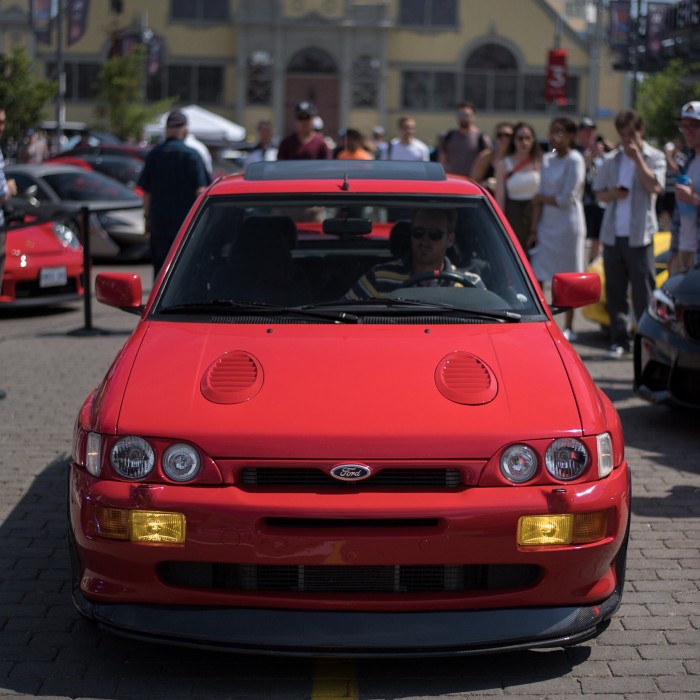 Anyone passionate about cars who grew up in the 90's know what the iconic Ford Escort RS Cosworth is all about! It's about rally and pure adrenaline rush! This very model is nothing like its US counterpart which beside the name "escort" has nothing else in common. This all wheel drive turbocharged 2 liter engine car has nothing to be ashamed of if we compare it to today's vehicles performances and having spend it's entire life in Europe we had a solid base to start with! No rust and pretty much just an overall refresh of the car which brings it to the stage you see on the pictures. With 300hp unleashed and a well balance chassis rest assure the little kid inside you will have a big smile on its face once seated behind the wheel of this car!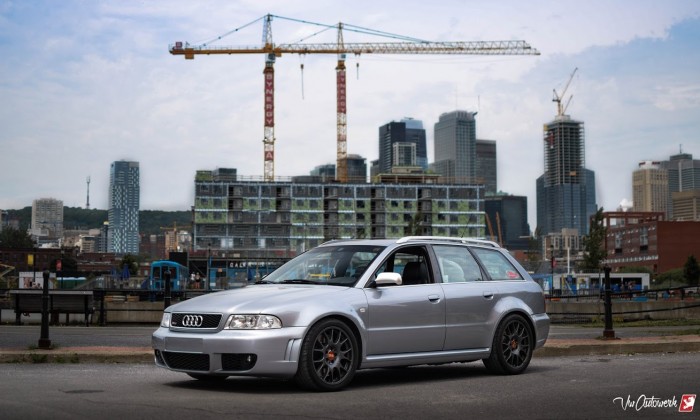 This is the first model of the RS4 serie launched in 2000. This car puts out 380hp and 324 lb/ft of torque. It is a perfect combination of Audi's refinement and pure adrenaline performance on a wolf's sheep clothing: a station wagon or Avant as Audi calls it! This very car is the first of its kind to be officially imported into Canada and we are very pleased to present it to you!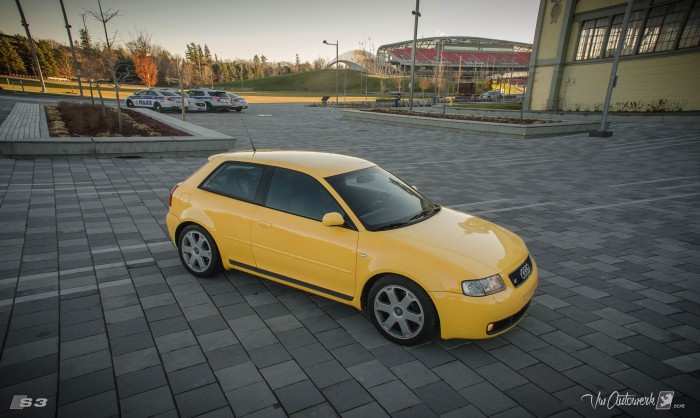 This Audi S3 type 8L is the first of the S3 serie to be released in 1999 and was unfortunately never available in Canada with much regret as his small format equipped with a 4 wheels drive system (haldex) and 6 speeds transmission makes it a very fun and agile car to drive. His standard 4 cylinders turbo engine producing a honorable 210hp is enough to compete with any similar models offered today on the market!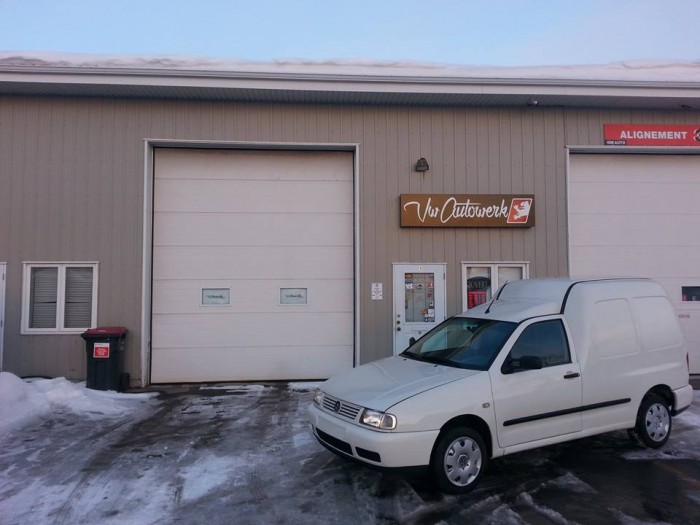 The VW caddy is a small utility vehicle that unfortunatly never got sold in Canada which despite it's small size has nothing to envy to all its north american counterparts in terms of cargo space. Available with gasoline or diesel engines, the one we imported is being used as our shop Van.
Don't hesitate to get in touch with us if you would like to import yours with the benefit of our assistance!!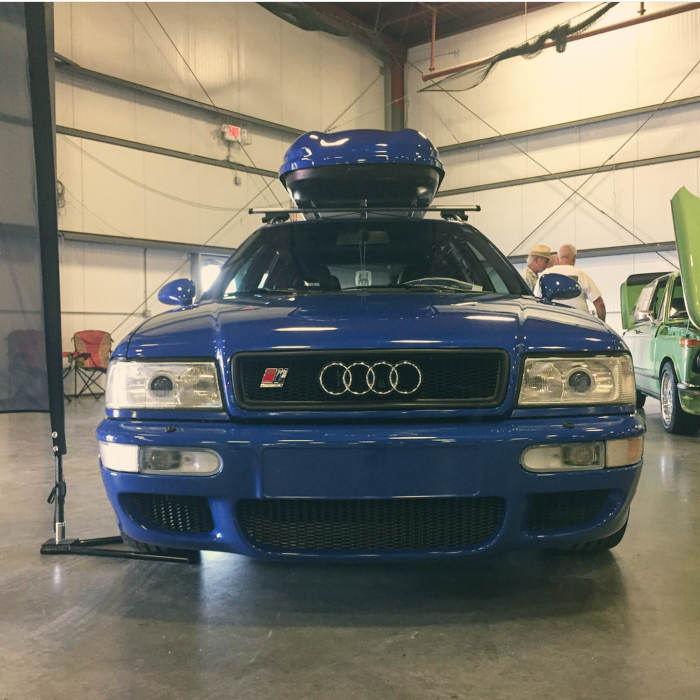 And there is a third Audi RS2 making its way into our shop for another refreshing. Nearly identical to #407, its only differences reside into the interior with the more desirable carbon inserts rather than the wood ones and full leather seats instead of the partial alcantara with side leather.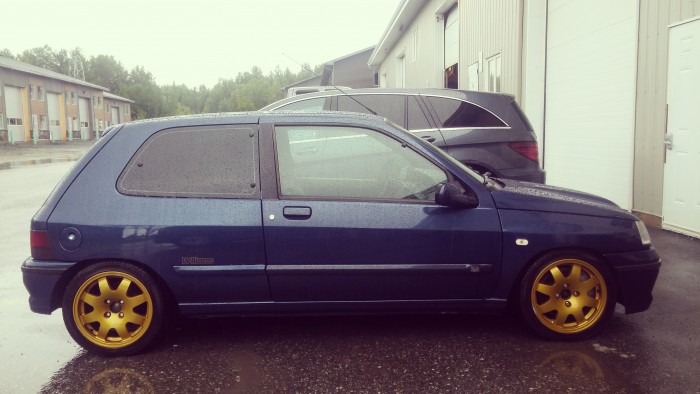 This little hot hatch was launched in 1993 after Formula one team Williams won the 1992 drivers world championship with Nigel Mansell. They were homologation specials for the up-coming rallye races. Renault build around 12 000 of those and we have one here at our shop for a light restoration. This very model came from Switzerland and is a phase 2 model. All the Clio Williams came equipped with a 4cyl 2.0 naturally aspirated engine pushing 150hp in a 900kg body. This car is quick, nimble and therefore makes it very fun to drive!